It's a world of great singles that surprised us in 2015, and this is a list of the twenty that I loved the best.
01. "Will You Dance?" ~ The Bird And The Bee
A deliciously breezy summer jam that kept my head bopping all year long. I love the devil-may-care atitude of the lyrics, and the super fun video featuring Patton Oswalt (whom I adore). This went on just about every mix CD i handed out this year.
02. "Counting Down The Days" ~ Above & Beyond (featuring Gemma Hayes)
Oh how I love this song! It's elegant floaty chorus will get stuck in my head for days on end. And the video is a mini-recreation of the film "500 Days Of Summer" - which is so cool it has to be seen to be believed. More of a traditional singer/songwriter, Gemma is one of my absolute favorites of all time, and this is her first exploration of dance music. I'm addicted to the results.
03. "Magnets" ~ Disclosure (featuring Lorde)
It's slinky, it's sexy, it's brutal... and it's got such an excellent video. Lorde is bizarrely fascinating in her own right, with her stark appaearance and sharp tongued lyric jabs, but Disclosure perfectly matched her with a brilliant hurkey-lurkey, Brazillian samba beat and click-clacky production that really shoots this track into a whole other level of excellent.
04. "Bitch Better Have My Money" ~ Rihanna
My favorite video to sit people down and show them this year. It's shocking, violent, Tarantino-esque in it's time-hopping storytelling... and absolutely brilliant. So much swagger in fact, that anyone who questioned Rihanna's gangster cred will have to seriously eat their words.
05. "Criminals" ~ MS MR
A sort of not-so-even sophomore album from this pair that failed to hold much of my interest, did not take anything away from my rapturous love of this absolutely smashing single. It's dark, propulsive and catchy as hell.
06. "Lick My Lips" ~ Katharine McPhee
The Smash TV alumn returned to musical form in 2015 with a killer new album "Hysteria", and this hot lead-off single. It's so fresh, funky and soulful that it reminds me of a Teena Marie jam from the eighties. A smooth groove that has me constantly spinning this song on repeat.
07. "Player" ~ Tinashe (featuring Chris Brown)
"Got me all fucked up" - I can so relate. This song is such crisp, sexy R&B that it's positively irresistable - even with a guest appearance by the disgusting Chris Brown (who adds absolutely nothing whatsoever to the appeal of the track). I just love it, and the various styles of dancing in the video are all so awesome!
08. "Sparks" ~ Hillary Duff
I spent a lot of 2015 really in love with modern pop music. The inescapable production, the smart twisty hooks that all proved to be earworms, and the candy-colored videos that burned into my brain. This song was one of the best of them, and the whistle part is sonic crack. I also really love the Tindr app themed, spontaneous blind date music video that makes Hillary seem like a real person.
09. "Duvan" ~ Amason
Spacy ambient modern alternative rock from Sweden that is drenched in mood and atmospherics. The weird video doesn't do much to bring this down to earth, but that's a good thing - trust me.
10. "Sea Creatures" ~ SOAK.
Nineteen year old Bridie Monds-Watson hails from Derry in northern Ireland, but musically she calls herself SOAK. I love her quirky voice, and her simple plaintive lyrics about feeling different than other people who "Don't know what love is. They throw it around like it's worthless." The production has sort of a lo-fi garagey sound that reminds me of what Best Coast was doing a few years back. It's really lovely.
11. "Do You Remember" ~ Jarryd James
Australia has had some incredible upstart independant alternative pop music lately with Broods and Lorde making mind blowing albums recently. One of their touring mates was Jarryd James, and this dark dirge-like mantra of a song has really stuck to my bones since its release back in April. He's only released an EP so far, but if this track is any indication of what's in store from his debut album, I cannot wait to hear more!
12. "Same As You" ~ The Silent War
2015 brought marriage equality to the US on a federal level back in June, and this brilliant anthemic song was my soundtrack. Local Los Angeles solo singer/songwriters Garrison Starr and Adrianne (AG) put all their talents into making a new band together this year called The Silent War, and this gut-wrenching plea for equality will be available on their debut album coming out January 14th. Check it out!
13. "Lifespan" ~ Vaults
One of my favorite discovery bands of last year, I like everything they've released so far. After first hearing their song "One Last Night" on the soundtrack to "50 Shades of Grey", I then devoured their YouTube content and each video was even more thrilling and original than the last. This song however is their most haunting and tragic. A total heartbreaker.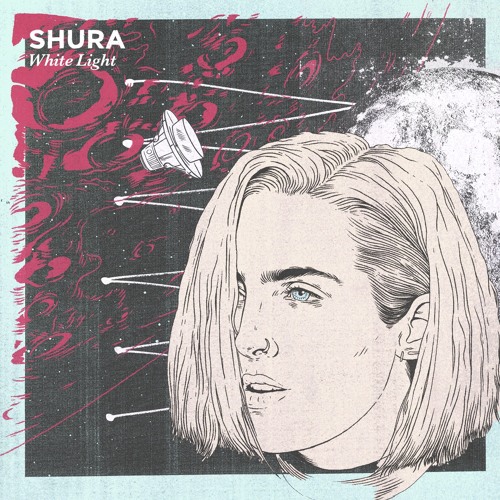 14. "White Light" ~ Shura
Clocking in at over seven minutes long, this monster single from UK shoegazer, bedroom R&B, electronic indie darling Shura really dazzled me. It's extra-terrestrial themed video is lucious visually, and perfectly ramps up the drama of the song. If disco is still alive in 2015, this is it.
15. "Alive" ~ Sia
What can you say about Sia? She's fucking brilliant. This song is a menace... absolutely clobbering the listener with the sheer power of her voice and her astounding writing. Play this one loud.
16. "WTF (Where They From)" ~ Missy Elliott (featuring Pharrell Williams)
A master of visual trickery, sonic tomfoolery and utter ridiculousness - Missy gave us all a nice long break before returning this year to blow our minds with the Hip Hop song of the year. She takes everything we love about Hip Hop in the first place and throws it all in a Magic Bullet blender. It's almost impossible to keep up with her, she's so good it hurts. Welcome back girl. We missed you.
17. "The Other Boys" ~ Nervo (featuring Kylie Minogue, Jake Shears & Nile Rodgers)
Who's Nervo you ask? Who cares! With the triple threat powerhouse of guest stars featured here, Scissor Sisters' Jake Shears and his musical paramour Kylie Minogue bring some serious chops to pit up against Nile Rodgers classic disco groove. This song is hot as sin, and the video is so much fun!
18. "Goodbye" ~ Who Is Fancy
This was a slow grower on me... Took me a long time to warm up to. But after I finally knuckled down and watched all three music videos, then his performance on The Tonight Show I was sold. It's a great, retro-sounding song with big production and a phenomenal bridge. The marketing ploy of wondering who this guy is just added to the deliciousness.
19. "Kimono" ~ MNDR
Amanda Warner slays with this sultry, sexy little slice of a runway disco glitter bomb! It's the kind of song you want to vogue to in front of your vanity mirror. Sharp like the edge of a knife, the production keeps you gyrating until the very last pump of the beat. Sadly, there's no music video!
20. "Hello" ~ Adele
I'd have been lying if I didn't put this song on this list. I can't say I'm madly in love with the album yet, or that the background singers don't drive me crazy (they sound like they were borrowed from a Celine Dion ballad), but the emotional whallop of this song really socked me in the gut - much like I'm sure it has everyone else. It just hits so close to home, and as pervasive as it is - I really do love it.
Honorable mention goes out to "
Spark
" by Tina Dico, "
Play It On My Radio
" by Niki & The Dove, "
Crooked Smile
" by The Weepies, "
Eyes Wide
" by Meadowlark, and "
Automatic
" by ZHU (featuring AlunaGeorge) - the five of which would have rounded out my top twenty-five.
And there you have it. The twenty singles released in 2015 that connected with me the most. Got any songs you loved that I missed? Please leave me a comment and let me know? Or let me know what you think? If there's something you loved you maybe hadn't heard of before? I'd love to hear from you. Thanks for reading.